Palmetto Bay Roof Repair
Residential Roof Repair Experts in Miami
Our knowledgeable experts have many years of experience, so we can detect whether your roof has been weakened or damaged by inclement weather, old age, and general wear-and-tear. Get in touch with our expert team at Sean Lilly Roofing Co. so we can offer you the highest quality of Palmetto Bay roof repair. That way, when the rainclouds start sending you signs of trouble heading your way, you can just give our handy technicians a call.
Contact us now at (305) 257-8866 to ask any questions regarding an inspection of your roof's stability and functionality.
Warning Signs of Roof Repair
Since not all signs of roofing problems come from the heavens, especially if it does not happen to be raining, it is important to be aware of other symptoms that your roof is in need of repairs. After all, it is much better to have your roof fixed before the thunder starts booming, so you do not have to scurry around with buckets to keep your house from flooding.
Some of the most common signs you need roof repairs include:
Cracked or curling shingles, demonstrating they are coming to their expiration date.
Several missing shingles, torn off by the elements.
Shingles that are very dark and damp, which will allow rot to begin collecting underneath.
Many granules of shingles scattered on the ground or in gutters on account of too much wear-and-tear.
Peeling and blistering paint and wallpaper from accumulated moisture.
Deteriorated vents, gutters, pipes, and chimneys.
Warping, stains, and discoloration on the ceilings and walls.
A saggy, low roof deck, indicating internal structural damage from too much moisture.
Holes in the attic letting in light.
A sudden spike in your energy bills, since your roof is no longer as insulated.
Repairs for All Kinds of Roofs
Just like no two houses are exactly alike, no two roofs are precisely identical, which is why our dedicated professionals at Sean Lilly Roofing Co. tailor their repair services to exactly match your roof's unique needs. Whether your roof is made of shingles or metal or plaster tiles, or if you need repairs for various EPDM rubber and TPO membranes, we can make it happen.
Using on the top industry standards, we will provide repairs that allow your roof to look aesthetically brilliant, but also have a secure structural foundation to stand the test of time. You can rest easy at night knowing that not a single drop of rain will fall on your head after our powerful Palmetto Bay roof repair.
Call us today at (305) 257-8866 or contact us online and we can begin scheduling a dedicated repair of your roof.
"He was prompt, professional, and his quote was accurate. He and his guys were great. I'd absolutely use him again and recommend him to friends."

Emily S.
The Most Trusted Roofers in Florida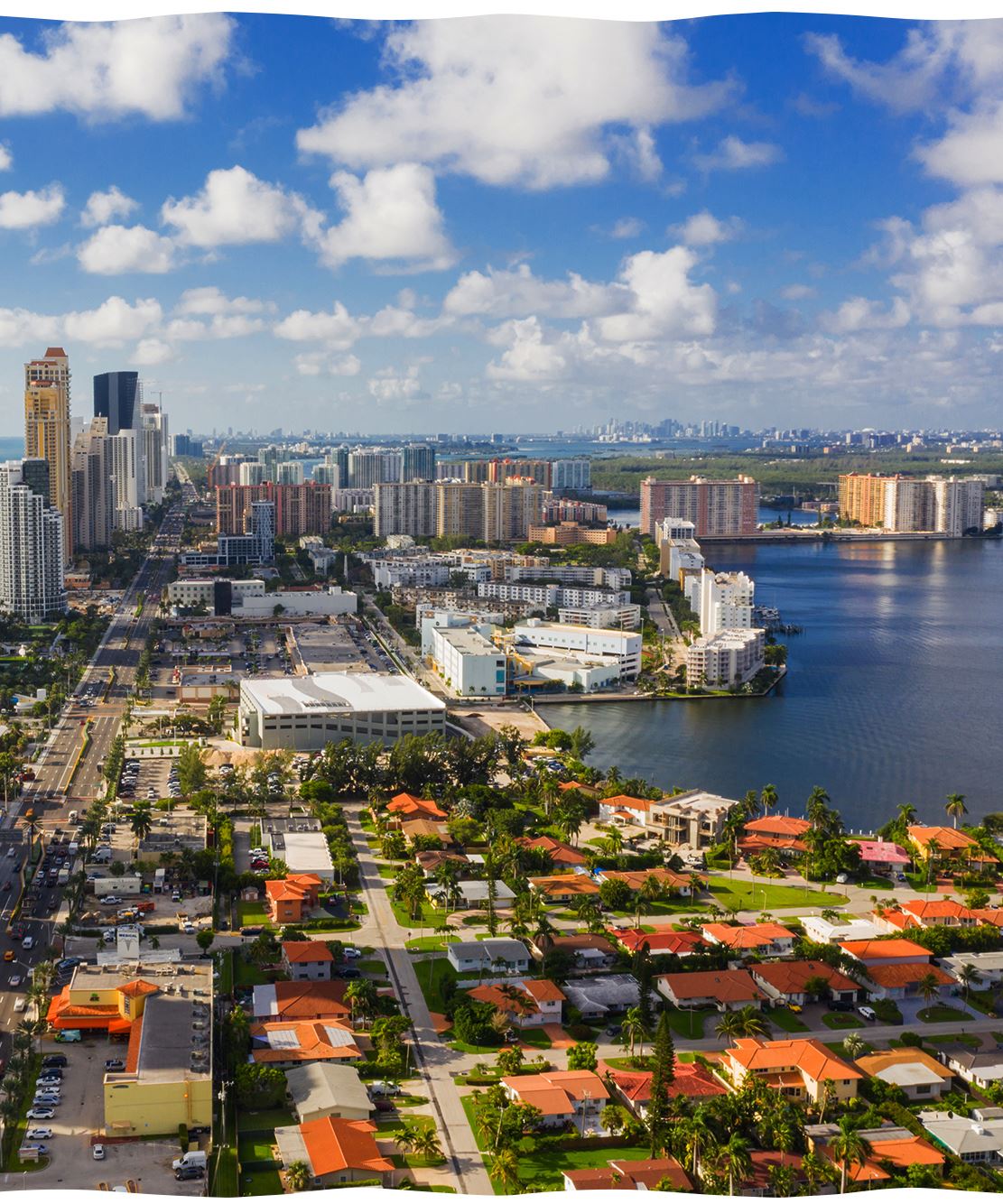 Easy, Fast, Communication

We Value Customer Relationships

Same Day Appointments

Available 24/7 for Emergencies

Family Owned for Over 60 Years

Dependable Service Every Time

4th Generation Roofing Company