Holding the Standard for Quality Service Sean Lilly Roofing Co. is committed to genuine care, excellent services, and quality work that lasts a lifetime.
Palmetto Bay Emergency Roof Repair
Residential & Commercial Emergency Roof Repair in Miami
Has your roof recently been damaged by a severe storm, or an unexpected fall from a nearby tree? In the aftermath of the incident, you will simply be relieved that you were able to survive the calamity. However, once you begin to assess the destruction of your roof, it is easy to feel anxious and overwhelmed at all the damage. During this traumatic situation, do not be afraid but quickly get in contact with Sean Lilly Roofing Co. We are ready to provide powerful Palmetto Bay emergency roof repair so that your residential or commercial roof can be restored anew.
Contact us now at (305) 257-8866 to take advantage of our Palmetto Bay Emergency Roof Repair services and receive a detailed consultation about superior repairs for your roof.
We've Got You Covered
Read Reviews From Those We've Helped
"He was prompt, professional, and his quote was accurate. He and his guys were great. I'd absolutely use him again and recommend him to friends."

Emily S.
Signs That Your Roof Has Suffered Major Damage
Since not all roofs display the same clear-cut indicators of damage, it is important to know several warning signals that your roof is suffering and could use some emergency repairs. Once you are aware that your roof is displaying some or all of these issues, you can call our dedicated team for rapid and effective solutions.
Some crucial signs to pay attention to include:
Shingles that have gone missing
Seepage of water into the interior of the roof
A loss of granules on your shingles
Stains along the walls and ceiling
Dampness beneath the shingles
Mold or mildew growth caused by continual moisture
Gutters that have gotten clogged
Leaking downspouts
Roof supports and accents that have become damaged
Warping or bubbling in the paint and wood
Schedule a Dedicated Examination for Roof Repairs in Palmetto Bay
If your roof has large visible holes, is leaking from several spots, or has been smashed by a tree branch after a recent storm, it is pretty clear that it is in need of serious restoration. However, not all types of damage are quite as obvious. In some cases, roofs may even look perfectly fine on the outside, but are really experiencing a weakened infrastructure. Although they may appear normal, roofs with this kind of debilitating damage are liable to collapse at any moment, causing extreme injury to anyone inside, whether your colleagues or employees at your office or your family members and pets in your own home.
It is critical to have our experienced professionals come take a look at your property. We will carefully examine it to discover if there are any leaks, loose debris, weakened beams, or even the development of toxic mold growth after the roof has suffered too much moisture. Once we have performed a thorough check-up, we can begin performing major repairs. No matter how damaged your residential or commercial building is, you can trust our team to thoroughly restore it to its original glory.
Support When You Need It Most
Following a sudden roof catastrophe, whether caused by a devastating tropical storm or hurricane or due to gradual wear and tear over many years, you will be reeling from the incident. It's important to remember that you are not alone in this situation. Our dedicated technicians at Sean Lilly Roofing Co. are available for any kind of emergency. We can fully restore the roof of your home or your business so that you and those you care about are kept safe and dry.
Call us today at (305) 257-8866 or contact us online so that our empathetic professionals can support you with total Palmetto Bay emergency roof repair.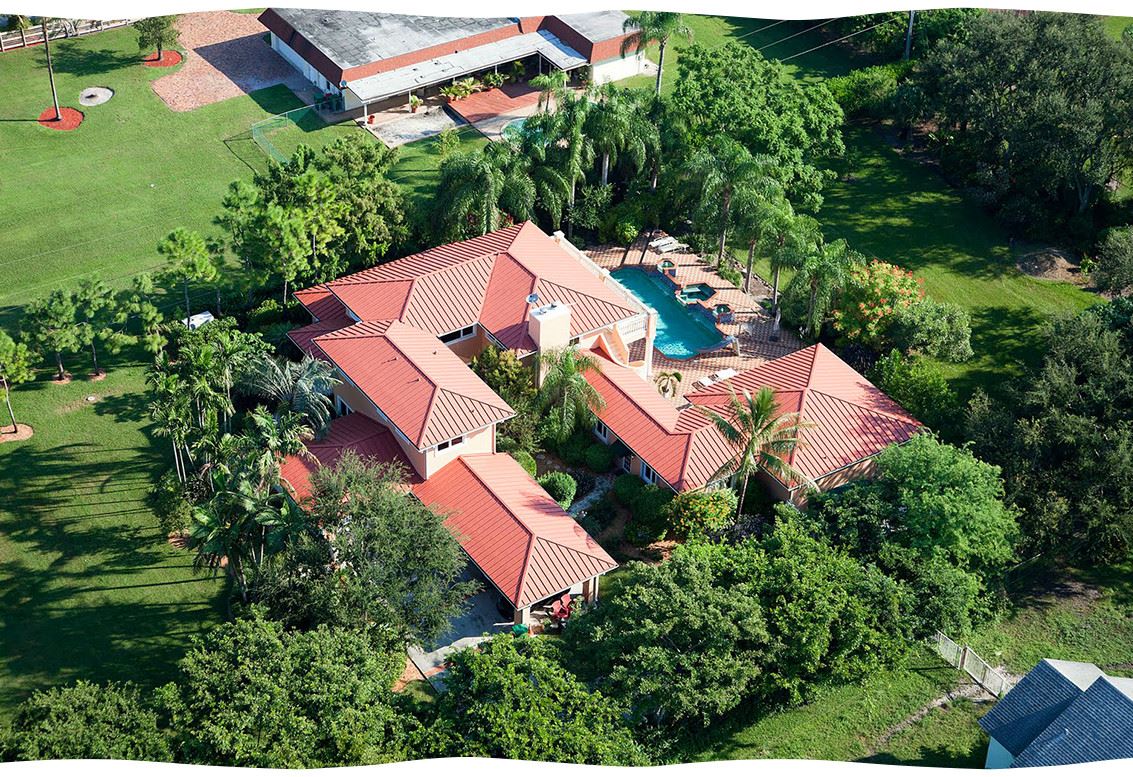 We've gathered an impressive portfolio from our decades of roofing experience. Take a look at some of our favorite jobs! Roofing Photo Gallery