Commercial Waterproofing Services in Palmetto Bay
Waterproofing Services for Commercial Properties in Miami
The state of Florida may be primarily known for its sunshine, but there is no denying that it also has its full share of thunderstorms and rain clouds. In order to keep your commercial property safe, dry, and leak-free even in the midst of torrential hail and rain, it is essential to have dedicated waterproofing experts come and completely secure your business.
Our technicians at Sean Lilly Roofing Co. will perform detailed consultations and examinations, so that we can find out exactly where your building is facing a waterproofing issue. From adding sealants to water repellents to a new, sturdy membrane, you can rest assured that we will have you covered.
Call us today at (305) 257-8866 or send us a message online if you have further questions in relationship to commercial waterproofing services in Palmetto Bay.
The Importance of Seeking Out Professional Waterproofing Specialists
When you hear the term "waterproofing," it is easy to imagine someone simply spraying a large hose of some waterproof substance all over your offices or retail store. However, the reality is that waterproofing the entirety of a building is much more complex than that. Different components of your building require quite different forms of waterproofing materials and applications, which is why it requires a knowledgeable professional to determine these critical choices.
If your business has been established for many years, our technicians can advise where sealants have been worn or need to be replaced. If you are building your project from the bottom up, we can help you select the kinds of injections and installations that would be most appropriate to various points of your building. Trust your roofing specialists to make your entire commercial property watertight.
Total Waterproofing Services for Your Commercial Building
There is no element of waterproofing that our experienced professionals cannot successfully implement to your company or business. We provide our clients with an enormous range of services, so that all you can rest easy knowing that your building will stay dry even in the wettest season here in Florida.
Some of the many comprehensive services you can benefit from include:
Water repellent installations
Membrane applications
Specialty coating applications
Sandblasting and cleaning
Injections of epoxy
Chemical grouting
Applications of caulking and sealants
Water blasting
Tuck pointing applications
Exterior building restoration
Parking garage expansion joints application
Restoration for masonry and concrete
Making Your Commercial Goals a Reality
If you run a business or organization, one of your highest priorities is keeping your staff, employees, clients, and visitors physically comfortable. This is only possible if your property is thoroughly waterproof, free from any leak or water damage. Here at Sean Lilly Roofing Co., our technicians our dedicated to helping your own goal be achieved. We will stop at nothing to ensure that your whole building is secure from the elements. We will also make sure that the whole process is timely, as our flexible team can match our schedule to fit your busy calendar.
Call us today at (305) 257-8866 or contact us online if you are looking to receive commercial waterproofing services in Palmetto Bay that you can trust to last a long time.
"He was prompt, professional, and his quote was accurate. He and his guys were great. I'd absolutely use him again and recommend him to friends."

Emily S.
The Most Trusted Roofers in Florida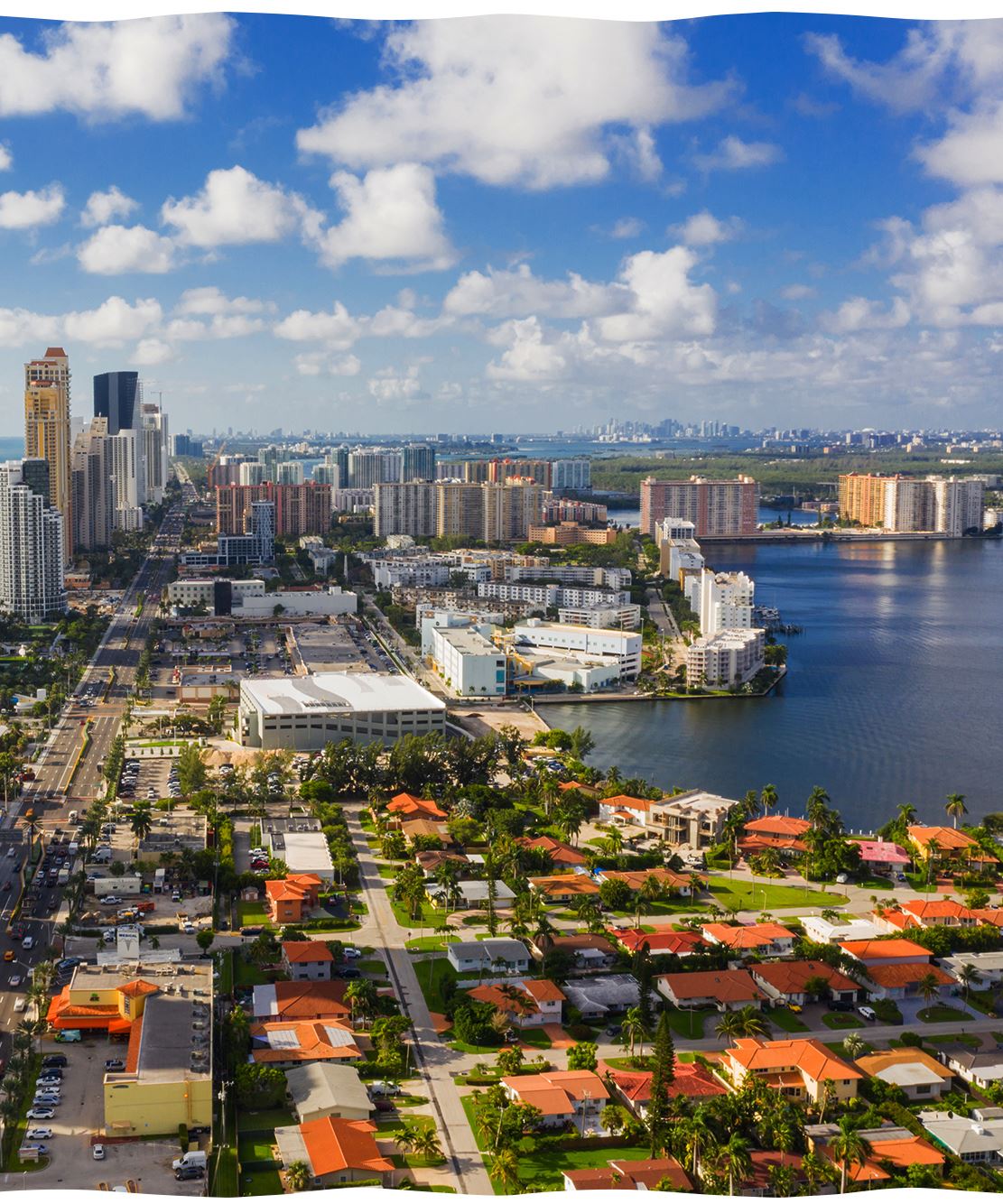 Easy, Fast, Communication

We Value Customer Relationships

Same Day Appointments

Available 24/7 for Emergencies

Family Owned for Over 60 Years

Dependable Service Every Time

4th Generation Roofing Company