New Roofing Construction for Commercial Buildings in Palmetto Bay
Reliable Roofing Services for Commercial New Construction in Miami
When you are looking to build a commercial enterprise from the ground up, you have set for yourself a challenging but rewarding task of designing your property to exactly fit your unique purposes and vision. It is important that the roof of your building is also built with special care, since it protects your enterprise and all the clients, visitors, employees, and staff members inside.
If you want a high-quality installation that is tailored and customized to precisely match your imagination, get in touch with our team at Sean Lilly Roofing Co. today. We can offer you excellent Palmetto Bay commercial new construction roofing to get your project finished the way you want it.
Contact us now at (305) 257-8866 or through our online form to ask any questions you might have about different roofing options for your commercial enterprise.
Full Services for Any New Project
No matter what kind of commercial building you are planning for, our experienced team is fully capable of bringing your roofing to life. We have installed superior, long-lasting roofs for all kinds of commercial enterprises, and can customize the design, structure, and materials to exactly meet your expectations.
Just some of the types of commercial roofs we have successfully installed for new construction projects have involved:
Hospitals and medical facilities
High rises
Office buildings
Restaurants and cafes
Universities and schools
Law enforcement buildings
Libraries
Industrial buildings
Leisure activity centers
Distribution and storage warehouses
Manufacturing plants
Retail centers, supermarkets, groceries, and other shops
Multiple Options for Designing Your Commercial Roof
When you are building a new commercial project, it is critical to consider what type of roofing would be most appropriate for your unique building. Depending on the slope of your project, as well as the overall purpose and usage of the building, different materials and layering would be more suitable for your property's infrastructure.
Some examples of types of roofing you could think about include:
Single-ply roofing – This kind of roofing is optimal for properties with a low slope and involves having a single ply of waterproofing membrane applied by our experienced contractors.
Modified bitumen roofing – Another alternative if your roof is designed with a low slope, this option is very sturdy and strong, capable of enduring harsh weather conditions.
Built-up roofs – If you are looking for a superior form of protection, built-up roofing is a great option, where asphalt or aggregate is layered with bitumen.
Metal roofs – Not only is metal known for its incredible toughness and affordability, but this flexible material is very stylish as well.
Consult with Our Team Members Today
Even though constructing a new project is an exciting endeavor, it can quickly feel overwhelming as well. With our dedicated team at Sean Lilly Roofing Co. by your side, however, you will have the peace of mind knowing that you will never have to walk through any step of the process alone. We can provide detailed consultations so you can weigh the pros and cons of any material before choosing and supply you with our experienced advice.
Call us today at (305) 257-8866 or contact us online to benefit from our thorough support for Palmetto Bay commercial new construction roofing.
"He was prompt, professional, and his quote was accurate. He and his guys were great. I'd absolutely use him again and recommend him to friends."

Emily S.
The Most Trusted Roofers in Florida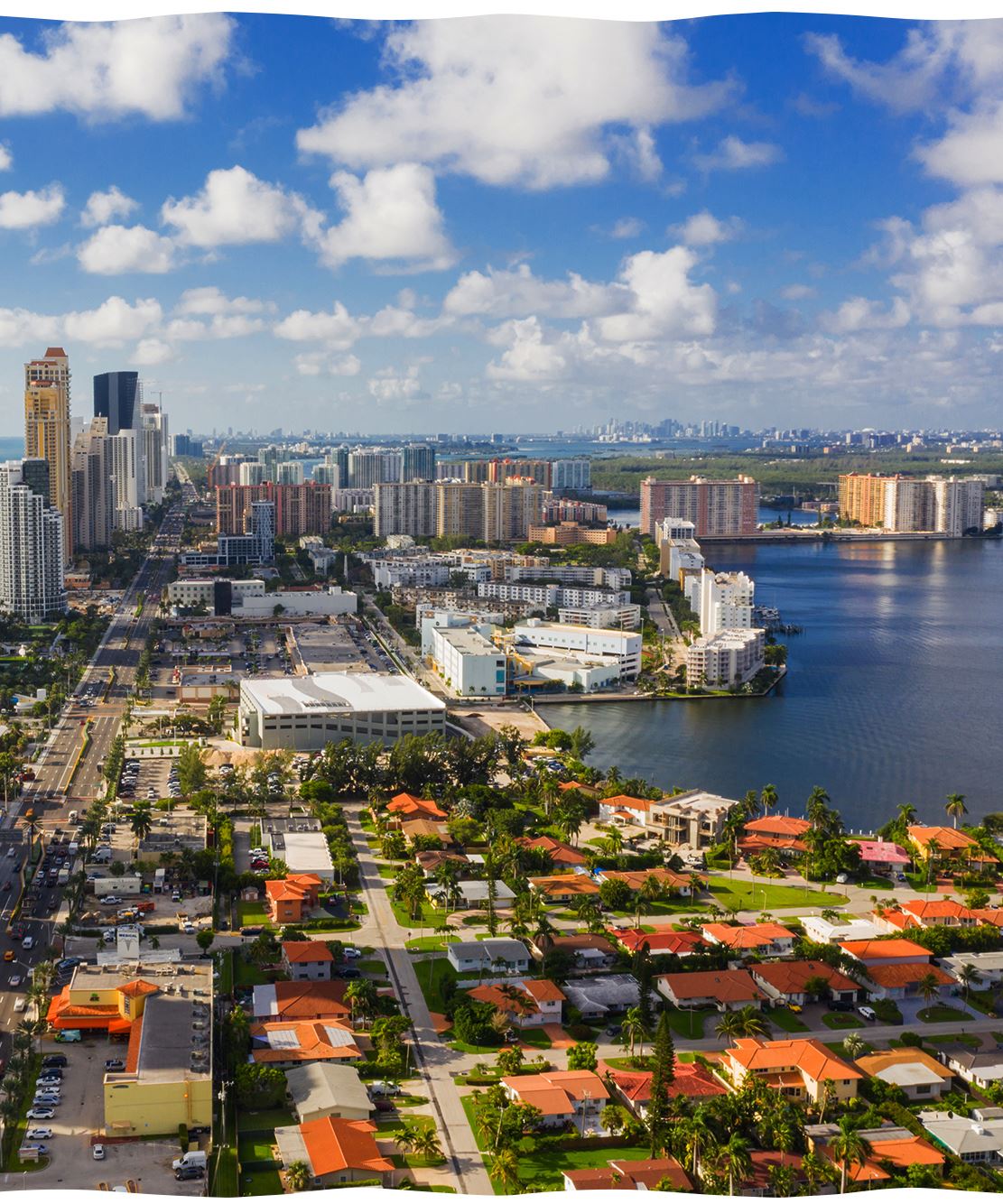 Easy, Fast, Communication

We Value Customer Relationships

Same Day Appointments

Available 24/7 for Emergencies

Family Owned for Over 60 Years

Dependable Service Every Time

4th Generation Roofing Company