Office & Warehouse Roofing Services in Palmetto Bay
Professional Roof Repair & Replacement for Offices & Warehouses in Miami
Industrial roofs tend to be more complicated than residential roofs, but of these commercial buildings, offices and warehouses can be especially challenging. High rises, for example, present unique challenges such as limited access, service elevator staging, wind effect, and structural issues such as cell phone towers. Warehouses also require flexibility from roofing contractors, who must maneuver around the high levels of traffic and security, as well as any potential after-hours night construction. Even though these situations may be challenging for most, our dedicated experts at Sean Lilly Roofing Co. are more than capable of handling roofing for these critical buildings.
Contact us now at (305) 257-8866 so that we can set up a personalized consultation about office and warehouse roofing services in Palmetto Bay.
Roofing for Commercial Warehousing
The benefit of coming to Sean Lilly Roofing Co. with your needs for commercial warehousing is that our reliable team members have extensive experience with finding the most innovative and cost-effective solution for each distinct property. Our experts utilize a number of different systems that work well in commercial warehouse applications. Of course, before we set to work on your building, we take detailed account of critical aspects about your property's infrastructure. Analyzing lifecycle cost, roof traffic, warehouse contents, and factors such as long-term ownership versus short-term lease are all factored into determining what kind of roof the warehouse structure needs.
Next, we consider the unique environmental needs of your roof. A warehouse roof can be a great source of energy inefficiency since they are notorious for soaking up solar heat. While a facility's ability to absorb heat might be advantageous for some facilities in the winter, in the warm South Florida climate, it is best to be as solar reflective as possible to reflect and not absorb radiated heat. We will discuss with you the most affordable methods for increasing solar reflectivity to increase energy efficiency and reduce cooling costs.
Roofing for Commercial Office Buildings
From standard commercial to high-rise office buildings, Sean Lilly Roofing Company is well versed and ready to address your concerns. Roofing specifications can be somewhat unique to high-rise buildings, which roofers who are merely residential would not be able to handle.
The great news is that our dedicated experts have a comprehensive range of solutions for these more complex roofs.
Different Types of Warehouse Roofing
Self-adhered membranes
Liquid applied roofing systems
Heat welded applications
I-60 to I-90 systems
The Importance of Contacting Our Fast-Working Professionals
It is crucial to have flexible, timely roofers to offer effective services for your enterprise. After all, commercial offices cannot simply stop work for a roofing project. You will need a company who can get work done rapidly yet effectively in installing, repairing, or providing maintenance for your roof.
When you get in touch with Sean Lilly Roofing Co., you can rely on our specialists to provide superior but flexible workmanship that will allow your employees to maintain their profitability. We make every effort to keep disruption to a minimum, paying special attention to safety issues and keeping the site free from hazardous and falling debris.
Call us today at (305) 257-8866 or contact us online and we can provide powerful solutions for office and warehouse roofing services in Palmetto Bay.
"He was prompt, professional, and his quote was accurate. He and his guys were great. I'd absolutely use him again and recommend him to friends."

Emily S.
The Most Trusted Roofers in Florida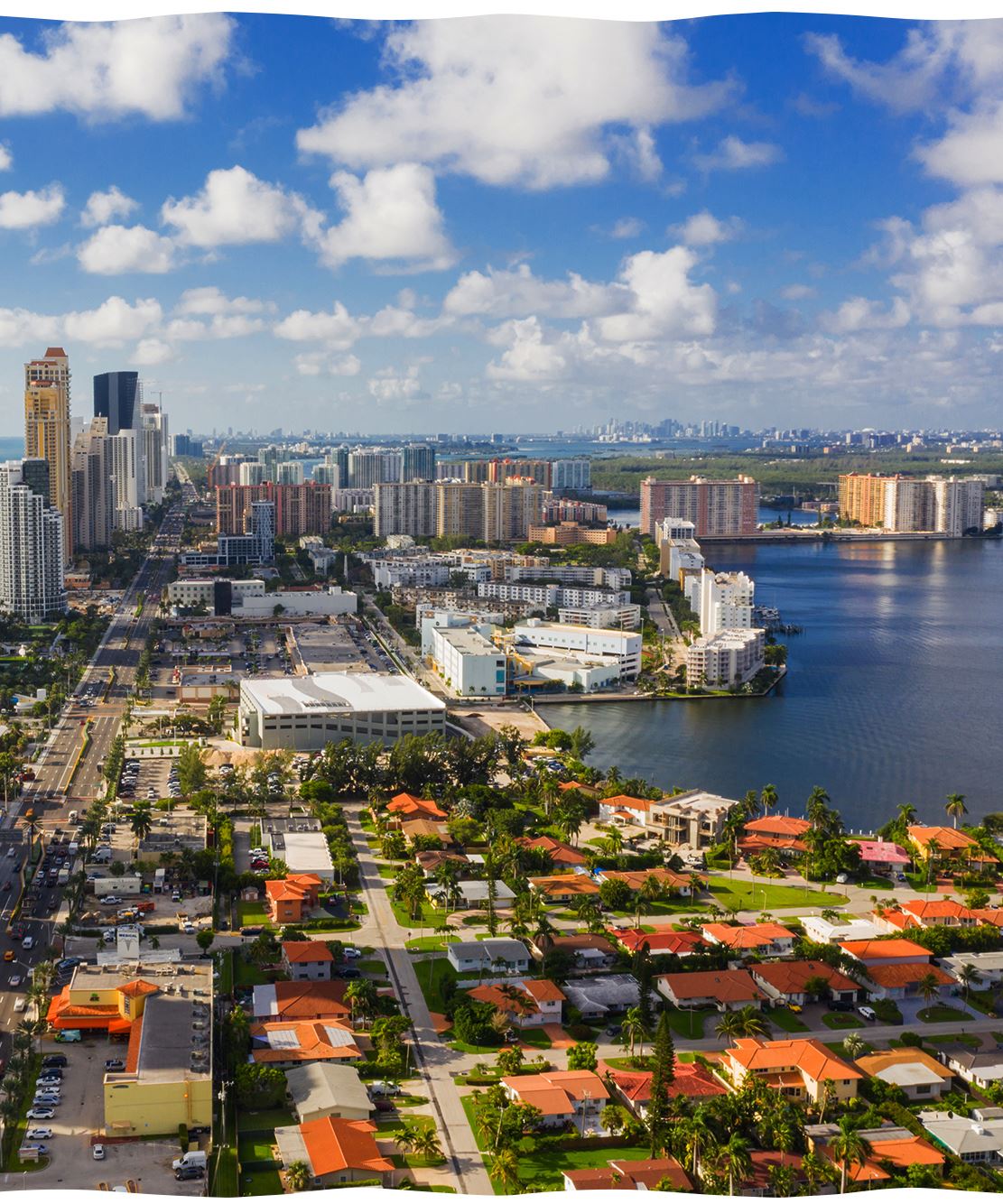 Easy, Fast, Communication

We Value Customer Relationships

Same Day Appointments

Available 24/7 for Emergencies

Family Owned for Over 60 Years

Dependable Service Every Time

4th Generation Roofing Company