Palmetto Bay Commercial Roof Repair
Repairing Miami Roofs for over 60 Years
If the roof on your commercial property is a little worse for wear, turn to the experienced roofing team at Sean Lilly Roofing Co. We specialize in the repair of roof leaks and all other types of roof damage. Whether you roof was just battered by a recent storm or has undergone some minor damage due to failing materials, we'll provide a fast and effective solution that meets your needs and budget. Our technicians are trained to work with all types of roofing materials, and they will work to make sure your roof repairs match your existing roof and stand the test of time.
For reliable commercial roof repair in Palmetto Bay, call Sean Lilly Roofing Co. at (305) 257-8866 or contact us online. Our commercial roofing company is dedicated to customer satisfaction!
Commercial Properties We Serve
When you get in touch with our dedicated roofing specialists, you can rest assured that we will be able to tackle any roofing problem you are experiencing, for any kind of industrial or commercial structure.
Our expert roofers have the experience and expertise to perform roof repairs on a wide range of commercial properties, including:
Signs Your Commercial Roof Needs to Be Repaired
While no leaky, broken, or damaged roof should go unrepaired for long, this is especially true for commercial roofs. Every day, you are serving the needs of hundreds or even thousands of staff members and employees, guests, and clients. To ensure that they are kept protected and comfortable from any inclement weather, get in touch as soon as you notice suspicious signs that your commercial roof is having issues.
Some warning signs that repairs are needed on the roof of your business or organization include:
High humidity in the air
Water stains along your walls and ceilings
Dampness within the insulation
An increase of rodents, insects, and other pests
Increased costs of energy bills on account of decreased roof reflectivity
The roofing shows signs of bubbling
There is sagging below your roof's top surface
Roofing seams have come undone
The gutters, scuppers, and interior drains have become clogged with too much water and debris
Your roof's metal flashing has come loose or is missing altogether
There is a musty smell of mold or mildew
The paint and wooden furniture in your property are beginning to warp
Trust in Our Timely Work
When you have a commercial property, you do not have time to spend worrying about every leak which occurs after a heavy wind or rainstorm, since you need to take care of your own business first. However, you cannot satisfy your customers or keep up your employees' profitability if your building is uncomfortably damp or damaged. Let our reliable Palmetto Bay commercial roofing repair experts at Sean Lilly Roofing Co. provide timely, effective workmanship so that you can get back to business as normal.
Related Readings:
Contact us today at (305) 257-8866 for excellent commercial roof repair in Palmetto Bay.
"He was prompt, professional, and his quote was accurate. He and his guys were great. I'd absolutely use him again and recommend him to friends."

Emily S.
The Most Trusted Roofers in Florida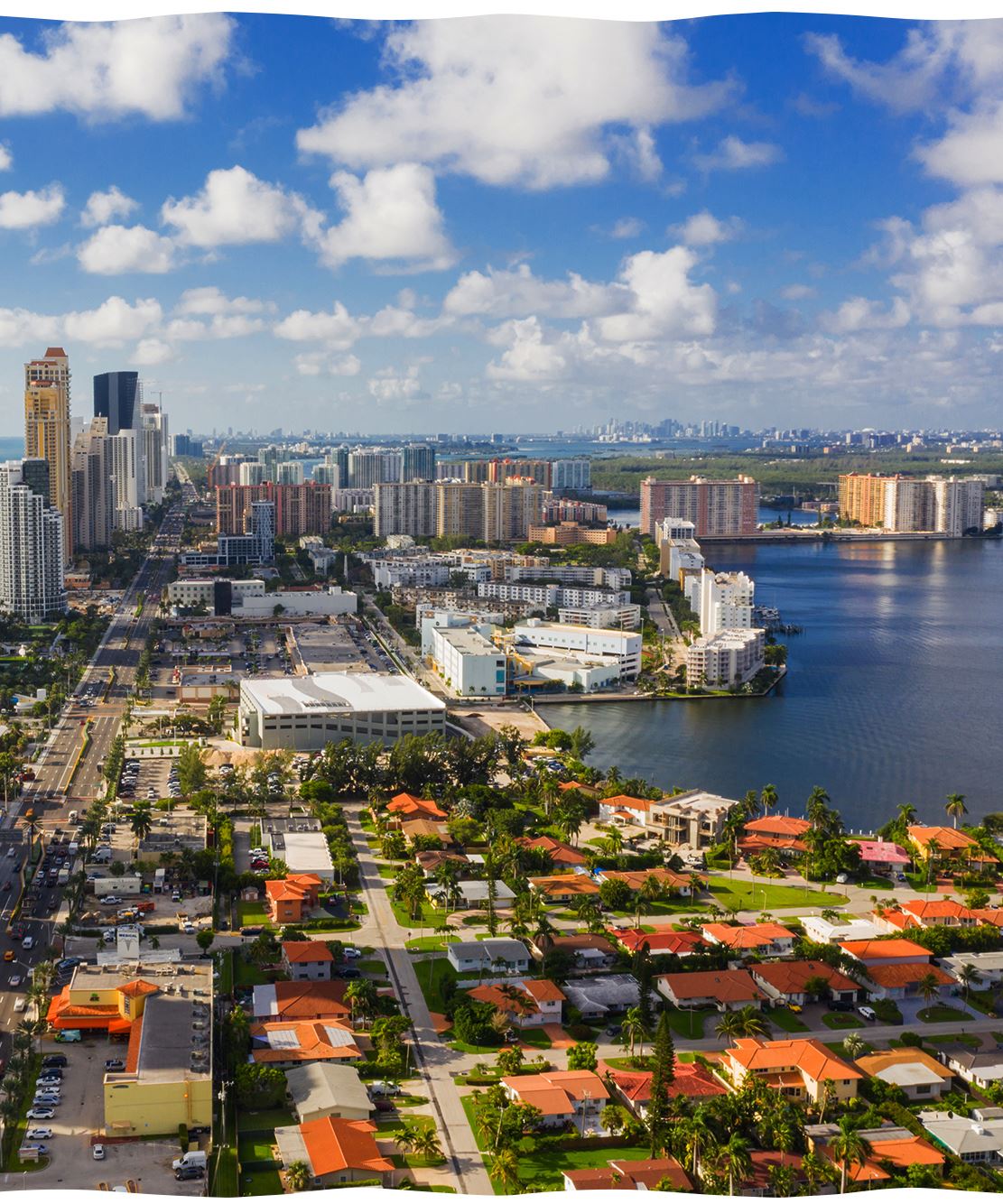 Easy, Fast, Communication

We Value Customer Relationships

Same Day Appointments

Available 24/7 for Emergencies

Family Owned for Over 60 Years

Dependable Service Every Time

4th Generation Roofing Company